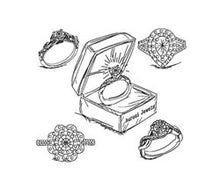 Choose 5 Ring Styles
We'll mail them to you for free. Keep them for up to five days.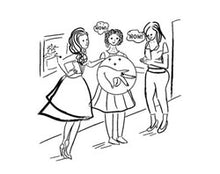 Try on at home
Try them on. Show them off. Make sure you find the perfect ring.
Return the Rings
Use the prepaid return label and drop off the rings at a UPS store or schedule a pick up. Done!
Experience our stunning ring selection first-hand! Our home wedding band and engagement ring try on program is one of the most flexible in the industry and gives you a chance to see handcrafted engagement ring examples for yourself before you make a decision—with no obligation to purchase. Choose five styles you've been eyeing, try them on, and show them to your family and friends. Place your order if you've found "the one" and return the samples. It's that simple to try on and find your forever ring! Take the guesswork out of ring shopping with Aurosi Jewels' easy, free, and fun home try on program.
Dazzling Engagement Ring Samples
Our engagement ring selection represents the best of timeless styles and modern looks, with in-house designers constantly at work on new ring designs so you are guaranteed the most stylish rings on the market. 
You can pick up to five engagement ring examples with different styles and metal colors at once in our try on program, guaranteeing that you end up with the ring of your dreams. 
Beautiful Wedding Bands
Finding a wedding band that pairs with your engagement ring can be tricky—one of the major benefits of our home try on program is that you can use it to make sure your band and engagement ring are perfectly coordinated! 
Like our engagement rings, our wedding bands are available in an incredible range of styles ranging from curved bands to vintage style wedding bands and more.
How Home Try Ons Work
Here's how to get started with trying on your engagement ring samples:
Simply add five engagement rings or wedding bands to your cart. 
Select the home try on option at checkout.
Enter your credit card information.
You'll receive your rings in a week or less and your card will not be charged unless you fail to return a ring sample ($150 per ring).
Take up to five days to admire your engagement ring examples before sending them back and making your perfect purchase.*
*You are not obligated to make a final purchase as part of the home try on program.
Contact us at any point in your shopping experience—we're available to answer any questions you may have!
Frequently Asked Questions
Want to learn more before trying on rings at home? Read on to discover FAQs other customers have asked about our engagement ring examples!
What's the main benefit of trying on engagement ring samples at home?
Have you ever been shopping online and couldn't decide which item or color to buy? Our try on program solves that age-old struggle by letting you see which styles that you'd truly love, without any obligation to purchase. If you don't love it, you can always send it back!
What if I lose one of the engagement ring examples or forget to send it back?
If you lose one of the engagement rings, damage it, or forget to mail it back to us, please note that we do have a $150 charge for unreturned samples. We encourage you to treat the samples as you would your very own (future) engagement ring.
Do I need to know my ring size to try on engagement rings?
No, not yet. Our ring samples come in our standard 6.5 stock size and are made from alloy metal and simulated diamonds. You won't need to know your size until you're ready to make a purchase. Need help finding your ring size? Visit our blog to learn how to measure your ring size at home!
What if I don't like the engagement rings in my home try on?
No worries! Just use the prepaid label and drop them off at your local UPS store or schedule a pickup. You can always keep exploring different styles of engagement rings or even get a custom-made engagement ring using your own design or by altering one of our existing designs!